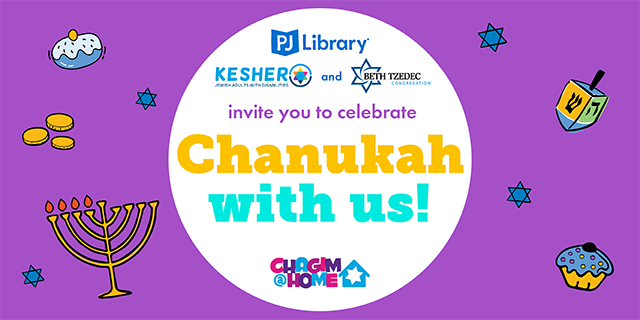 PJ Library®, along with Kesher and Beth Tzedec Congregation invite you to celebrate Chanukah @ Home
We have everything you need to create a special Chanukah celebration at home!
Join us on Zoom for a fourth candle lighting and sing along with Karina Szulc on Wednesday, December 1 at 6:00pm.
For more information email Kathie Wainer or call 403-537-8592.